Choose one of the following model kits for your age group and build your own Deep Impact spacecraft. This makes a great family or classroom project. Print your instructions on standard paper but your model will be stronger if it is printed on 80-pound white card stock. These models are great for "kids" of all ages.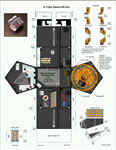 Detailed Spacecraft Model
Ages 15 and up/approximately 8 hours
This version has a three-dimensional set of telescopes and a removable impactor.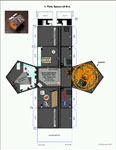 Basic Spacecraft Model
Ages 12 and up/approximately 5 hours
This spacecraft version has the telescopes and impactor pictured on it.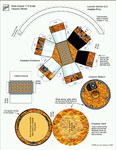 Impactor Spacecraft Model
Ages 10 - 12 and up/approximately 1 hour
This model of the impactor includes a three dimensional antenna.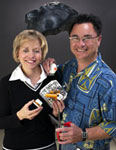 A Model for Excellence
Who designed the Deep Impact model kits?